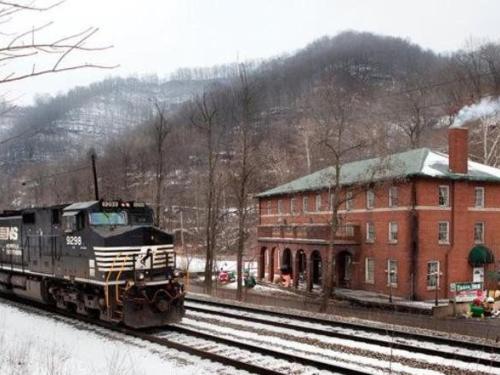 The NS Pocahontas going past the Elkhorn Inn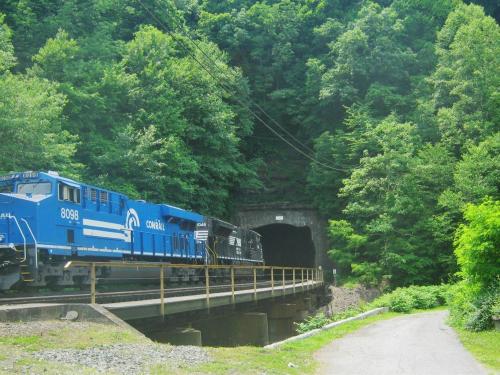 NS Heritage engines coming through the Kimball Tunnel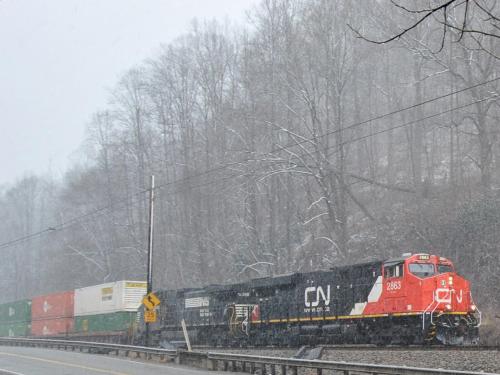 Heritage Locomotive at the Elkhorn Inn...
The Elkhorn Inn is right on the Very busy NS Pocahontas railroad- Railfan & Railroad Magazine called us "the best legal train watching location in America"! Come enjoy our rail-view guest rooms, balcony, and covered front porch! We have a railroad scanner and monitor, and provide free WiFi and telephone calls, satellite TV, VCR, & DVD. Get your friends together & have a "Railfan Weekend"- we also offer "Dinner in the Dining Car" entrees from James D. Porterfield's "From the Dining Car" and "Dining by Rail". Call us at 1-800-708-2040 and come railfan southern WV!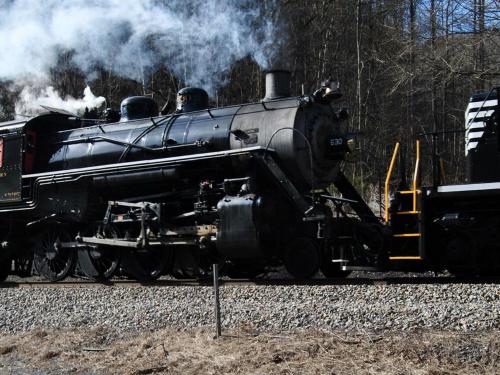 Pocahontas Steam going past the Elkhorn Inn!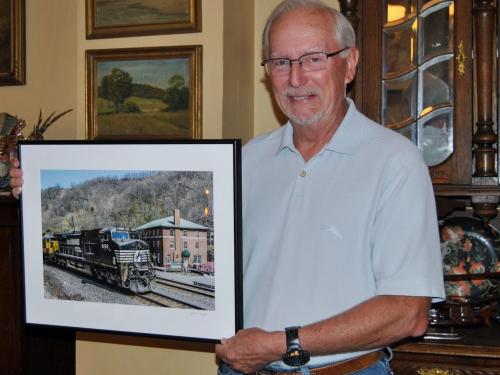 Photographer John Sagert with his photo of the Elkhorn Inn & The Pocahontas Railroad
The Virginian heritage Locomotive, right across from the Elkhorn Inn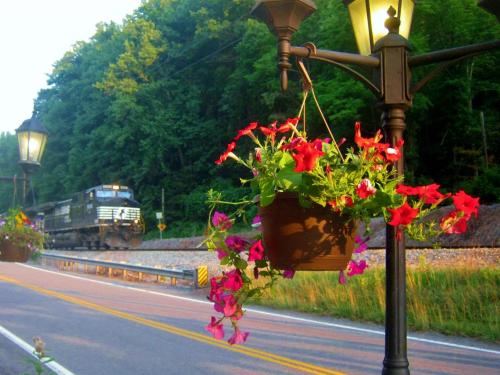 From the Elkhorn Inn' front patio...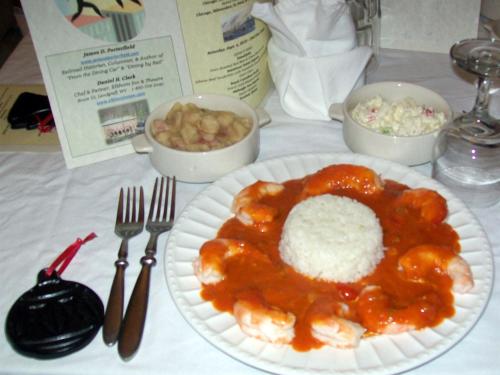 "Dinner In The Dining Car" Event with James D. Porterfield, author of "From the Dining Car" & "Dining By Rail", and Director of the Center for Railroad Tourism at Davis & Elkins College
"Railfanning" from the front patio of the Elkhorn Inn...