Fishing!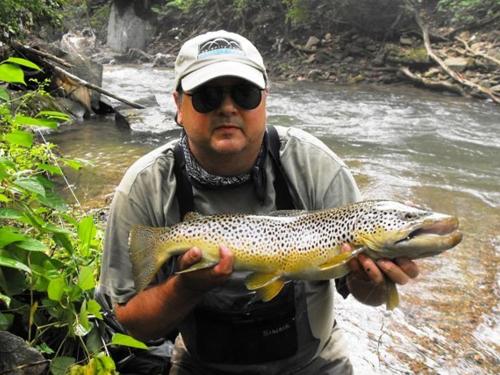 The Elkhorn Inn is in Great fishing & hunting country: McDowell County, WV! We've got EXCELLENT catch-&-release trout fishing for brown and rainbow right at the Inn on Elkhorn Creek, which has been called THE best wild trout stream in the USA! Record-breaking 24" - 32" trout have been caught in our county, and our Trout Unlimited guests often catch between 30 and 150 fish a day! In addition, the county offers bow-hunting for deer, shotgun for turkey & bear, trout fishing at several stocked trout streams, & fishing on Anawalt & Berwind Lakes.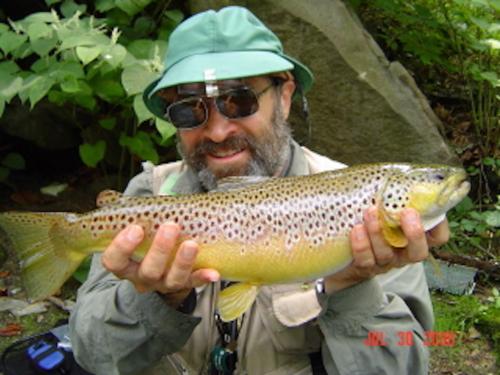 All you need to fish Elkhorn Creek is a West Virginia fishing license, which can be purchased online at WV DNR or at any Wal-Mart in the state. As Elkhorn Creek is NOT stocked, we strongly urge "catch-and-release" fishing, and suggest chest-waders if you will fishing in the creek.
West Virginia Game & Fish Magazine:
More on West Virignia Trout Fishing by Bruce Ingram
Top Spots for West Virginia Spring Fishing by Bruce Ingram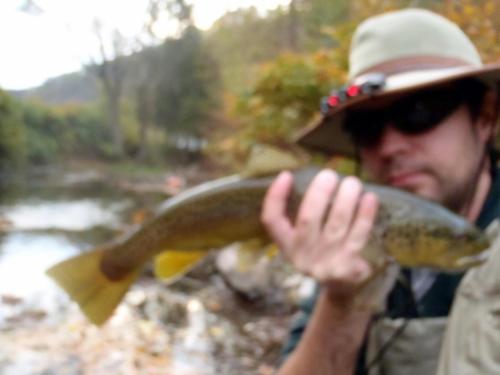 Fly-fishing Elkhorn Creek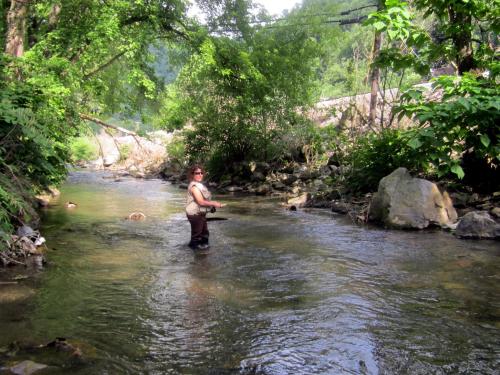 Fly-fishing Elkhorn Creek
FROM WIRE COPY - 05/08/04 - AP-WV - OUTDOORS EXCHANGE - (c)ASSOCIATED PRESS
TROUT PLENTIFUL IN TROUBLED MCDOWELL COUNTY CREEK ELKHORN CREEK, A STREAM USED 50 YEARS AGO TO WASH COAL, IS NOW A POPULAR, PLENTIFUL TROUT STREAM BY ACCIDENT. IN THE 1970S A HATCHERY TRUCK BROKE DOWN ALONG US ROUTE 52. THE DRIVER DECIDED THE RAINBOW TROUT WERE MORE LIKELY TO SURVIVE IN THE CREEK THAN ON THE PAVEMENT. THE TROUT IN FACT FLOURISHED. THEN IN 1993, THE DIVISION OF NATURAL RESOURCES STOCKED BROWN TROUT THERE AND THEY THRIVED. IN FACT, THESE TROUT ARE AMONG THE FATTEST, FASTEST-GROWING AND MOST FLOURESCENT TROUT TO BE FOUND ANYWHERE. HOWEVER THE FISH WILL NOT QUALIFY FOR THE TROUT-STOCKING PROGRAM.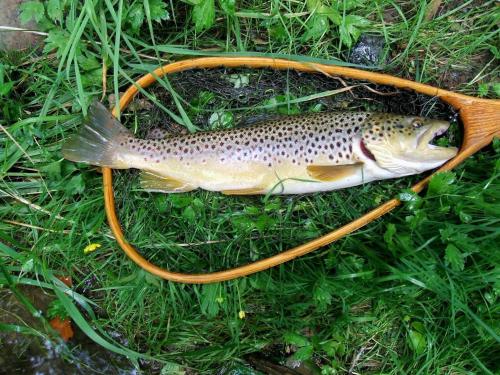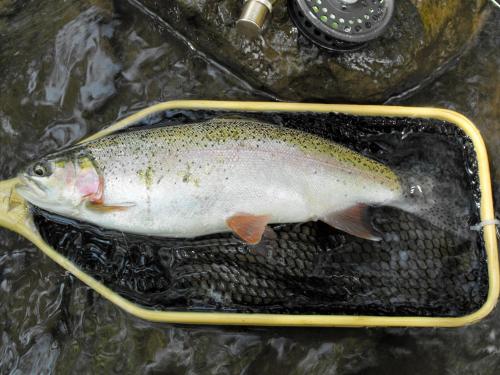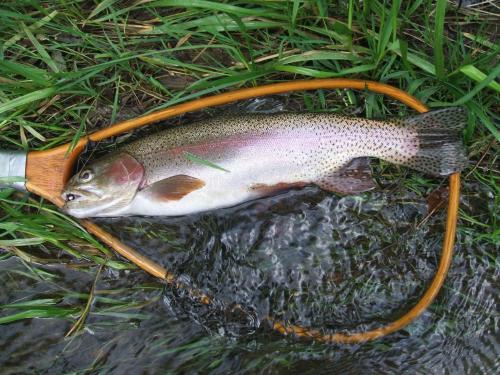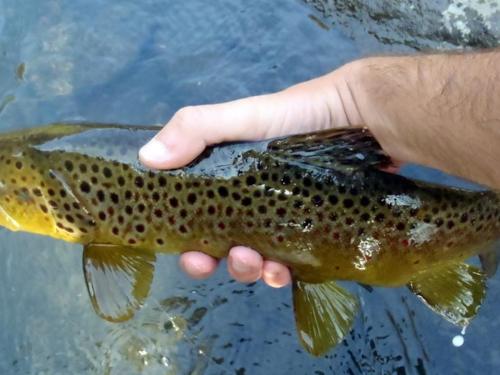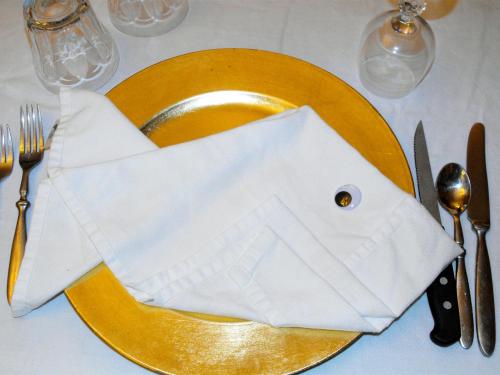 A fishing dinner party at the Elkhorn Inn...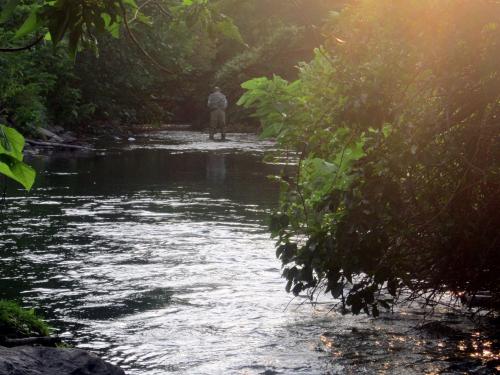 Fly-fishing Elkhorn Creek...