We're a Pet-Friendly Inn!
The Elkhorn Inn is a pet-friendly inn, so you're welcome to bring Fido or Fifi with you!

Please note: We have a $25.00/per guest room pet cleaning fee, pets must remain leashed on our property, and pet owners are responsible for their pets at all times, and for any damages they may do.Please bring everything your pet needs to be happy, and let us know what kind of a pet you will be bringing when you make your reservation!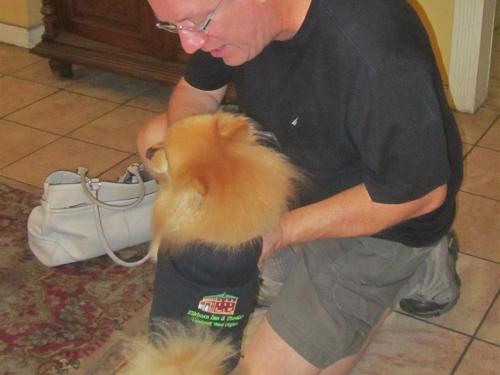 We love kitties, too! :-)
Call us at 1-800-708-2040 to make your reservation now!