Welcome to the Elkhorn Inn & Theatre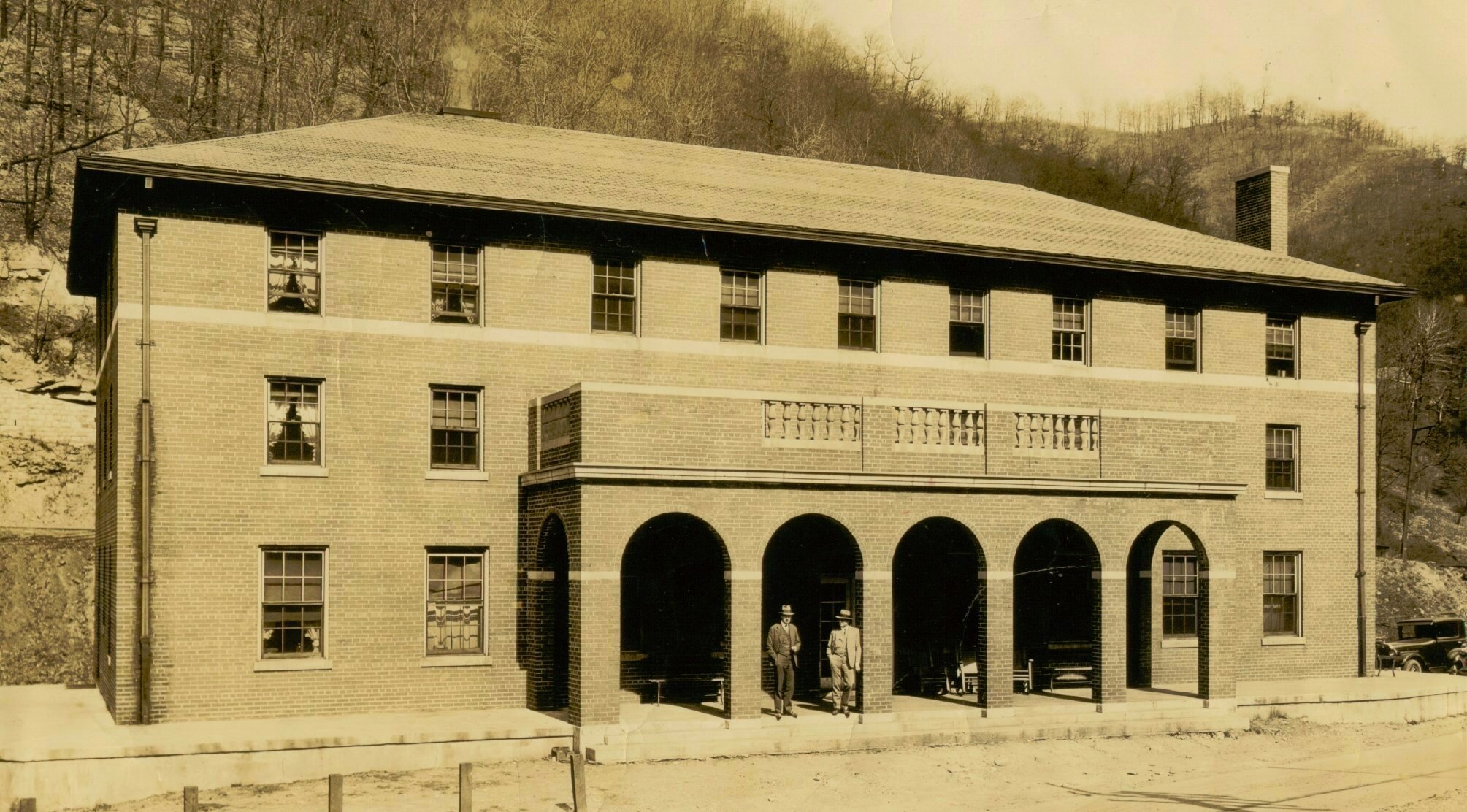 Featured on HGTV & CNN Travel, and Bon Appetit Appalachia!, the historic, 1922 "Coal Heritage Trail" Elkhorn Inn, on US Route 52 in Landgraff, WV, between Eckman & Kimball, is just 18 miles (30 minutes) from Bluefield, WV/VA. The Elkhorn Inn provides bed-and-breakfast accommodation in 14 air-conditioned & heated guest rooms, and fine dining by reservation for up to 30 people. The pet and family-friendly Inn offers FREE WiFi, phone calls, satellite TV, & parking, a balcony & covered rail-view patio, fireplace, and a Gift Shop/Gallery and Museum Room. We have world-class railfanning, trout fishing on Elkhorn Creek, and excellent bird-watching right at the Inn, fab "leaf-peeping", & THE best ATV trails in the eastern USA! And it's LEGAL to ride ATVs on the roads here, so you can ride your ATV right from the Inn!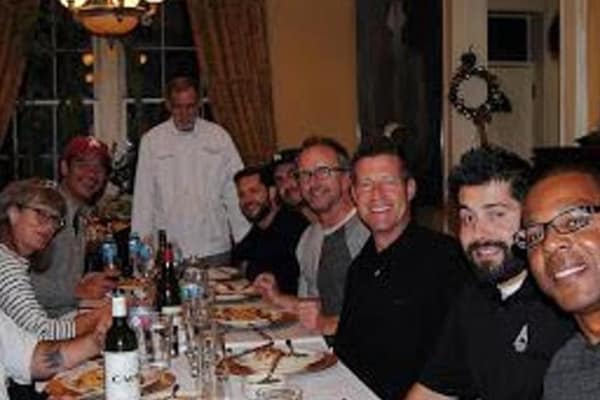 Specials Events
Special Events: Weddings, Receptions, Meetings, Reunions, Retreats, Corporate and Organization Meetings, Workshops, Incentive Groups, Parties, etc. Fine Dining at the Inn is available by reservation for up to 30 people, more for an hors d'ouerve buffet.
More Info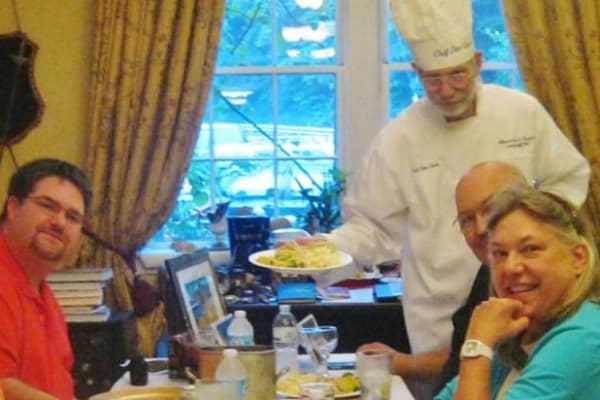 Restaurant
The Elkhorn Inn is the ONLY restaurant in our region on the "Bon Appetit Appalachia" 13-state "foodie" map!
Chef Dan Dinners at the Inn are available by reservation from $55.00 per person + 15% gratuity and tax. (18% gratuity for parties of 6 and above).
Dinners can be booked by those not staying at the Inn, as well as by Inn Guests.
Special menus, such as "Dinner in the Dining Car" dinners, Holiday Dinners, and "West Virginia Wine Tasting Dinners", are available for groups of at least four; please call Chef Dan and Elisse at 304-862-2031 to plan your special dinner!
More Info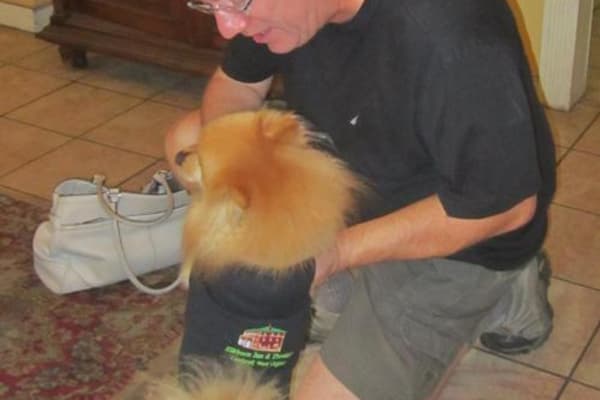 Pet Friendly
The Elkhorn Inn is pet-friendly! You are welcome to bring Fido or Fifi, but please call us first at 304-862-2031 to let us know if you wish to bring a pet! We have a $25 per guest room pet fee, pets must remain leashed on our property, and must not be a nuisance to other guests. Pet owners are personally and financially responsible for their pets and any damages they may do. Please rmember to bring anyting your pet needs to be happy, such as food, treats, bowls, leash/lead, toys, pet bed or crate, "blankie", etc.
More About Us
About the Elkhorn Inn
The Elkhorn Inn's guest rooms feature antique, claw-foot bathtubs and showers, bathrobes, signature toiletries, down and down-alternative comforters and feather pillows, period 1930 furnishings, art, & antiques. Our Gift Shop/Gallery features vintage and locally-made quilts, hand-made silver and creek-glass jewelry, hand-crafted WV coal gifts, signed books, vintage railroad items, locally-made jellies, jams, and sauces, and fine art and craft. We have a Museum Room featuring area coal & railroading memorabilia, and a RR scanner and monitor for our Railfan guests! Well-behaved children are always welcome! (Pets, too- and we have a "Pet Promotion"- but please call to let us know what kind of a pet you will be bringing!)
The award-winning Elkhorn Inn has been featured in a variety of media, including HGTV, CNN Travel, Speed Channel, Traveling the Mountain State, Good Morning WV, "Hollow", The Great Country Inns of America Cookbook, The NY Daily News, WV Off The Beaten Path, Historic Inns of Southern WV, Preservation, ATV Illustrated, Trains, Railfan & Railroad, Cabela's, Wonderful WV, Eastern FlyFisherman, WV Living, WV South, WV Game & Fish, Charleston Gazette and Daily Mail, WV State Journal, Bluefield Daily Telegraph, InnTheKitchen.com, The Travel Bite, Wandering Educators, DYInetwork.com, TripAdvisor.com, etc. We are an inspected member of the West Virginia Bed-and-Breakfast Assn., as well as the WV CVB, bedandbreakfast.com, HistoricInns.com, & iloveinns.com.
Learn More
Sign Up Today
Subscribe to our newsletter and be the first to learn about our seasonal promotions and special deals.
By clicking "Sign Up" I agree to the Terms of Service.
TripAdvisor Reviews
We strive to provide an exceptional level of service for every guest, and are proud to have a 5-star rating on TripAdvisor.
View Reviews