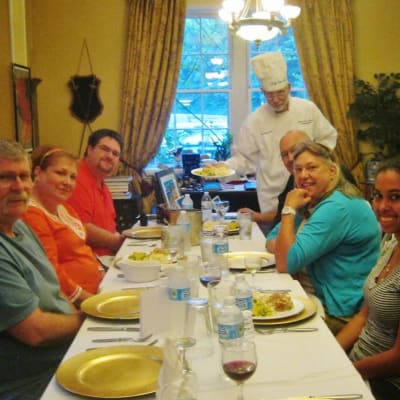 Welcome to Elkhorn Inn & Theater!
Welcome to the "Coal Heritage Trail" Elkhorn Inn! Whether you love fine dining, railfanning, fishing, ATVing, hiking, "leaf-peeping", golf, history, or just hanging out in the beautiful mountains, there's plenty for you to enjoy at the Elkhorn Inn! Featured on CNN Travel, HGTV, and Speed Channel, we provide up to 30 guests with unique, historic lodging in 14 a/c guest rooms, and truly fine dining in the southern West Virginia mountains! Kids are welcome, and we're "pet-friendly", too!
Our Amenities:
FREE WiFi internet access
FREE phone calls
FREE parking, with room for ATVs, motorcycles, and vehicle trailers. Power washer available for guest use.
FREE Continental Breakfast included in our guest room rates
Fine dining by reservation: lunches, dinners, and hot breakfasts
We are child, family, and pet-friendly! ($25 pet fee, per guest room)
Mini-Fridge for guest use. Ice machine and wine cooler.
Air conditioning/heating, down & down-alternative comforters, feather pillows, bathrobes, and Signature Toiletries in each guest room. Antique, claw-food bathtubs, too!
Satellite television, VCR, DVD, 100s of books, movies, children's books, and games
Railroad scanner and monitor and rail-view guest rooms, balcony, and patio
Gift Shop/Gallery featuring made-in West Virginia gifts, "foodie" products, signed books, hand-crafted jewelry, vintage American quilts and railroad china, fine, original art, and vintage textiles
Museum Room focusing on area history, railroading, and coal mining
Fireplace
Balcony
Covered Front Patio
Garden: guests are welcome to pick veggies in season and hang out in our garden and railfan!
Special Events: Weddings, Receptions, Meetings, Reunions, Corporate and Organization Meetings, Workshops, Incentive Groups, etc. Dining at the Inn for up to 26 people, more for hors d'ouerve buffet.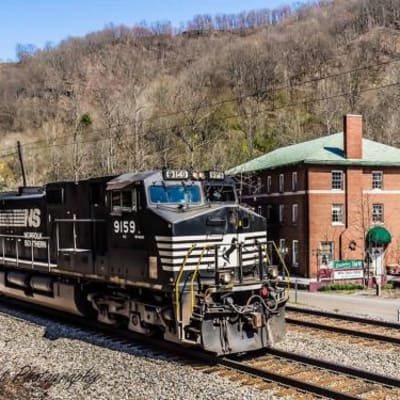 All Aboard! Railfanning
Railfan at "the best legal train-watching location in the USA"!
The Elkhorn Inn is right on the Very busy, double-track, NS Pocahontas railroad- Railfan & Railroad Magazine called us "the best legal train watching location in the USA"! Come enjoy our rail-view guest rooms, balcony, and covered front porch! We also have rail-view Guest Rooms and a rail-view Dining Room! We have an ATCS railroad scanner and monitor at the Inn, and a Railstream.net railcam on our balcony! The Elkhorn Inn provides free high-speed WiFi internet access and telephone calls, cable TV, VCR, DVD, and a library of books and videos. Get your friends together & have a "Railfan Weekend"- we also offer "Dinner in the Dining Car" dinners with entrees from James D. Porterfield's "From the Dining Car" and "Dining by Rail", and original N&W Dining Car Menus in our Museum Room! Call us at 304-862-2031 or 1-800-708-2040 and come railfan southern WV!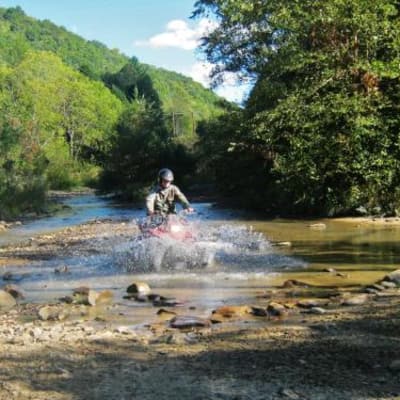 ATV & UTV McDowell County!
McDowell County, WV has THE best ATV trails in the eastern USA! There are 100s of miles of FREE trails throughout our county, as well as the famed "Hatfield-McCoy Trail System" trails, and it's LEGAL to ride ATVs on our roads, so you can ride your ATV or UTV right from the Elkhorn Inn to the trails! We have plenty of free parking next to the Inn, and a power washer guests can use, as well. We can also store ATVs, UTVs, and dirt bikes for our guests, so they can just jump on their quads or bikes and ride the minute they get to the Inn!
Fun places to ride near the Elkhorn Inn include through Elbert and Filbert to "Miracle Mountain Wilderness Park", which has a beautiful 1940s log hunting cabin, an amazing view, picnic tables, and a nearby koi pond (and the koi love Cheerios!), and up to Burke Mountain,where there are wild blackberries to pick! Beartown has gorgeous "leaf-peeping" in the fall, and there are fabulous mud puddles to ride through all over the place! You can even ride your ATV to the Black Wolf Links Golf Course! There are great picnic spots, as well as hamburger and BBQ stands along the way, too! And Riders Inn Cafe in Northfork to stop at on the way back home to the Inn! And you can dig delicious wild ramps in the spring with us up on "Ramp Mountain", pick wild backberries all through July and August, and "leaf-peep" and pick wild cattails all fall through Halloween!
The nearest Hatfield McCoy Trailhead to the Elkhorn Inn is the "Indian Ridge" trailhead at Ashland; it connects to the "Pocahontas" trailhead at Bramwell, and the "Pinnacle Creek" trailhead at Pineville. For more information on the Hatfield-McCoy Trails, and their rules and regulations, see www.trailsheaven.com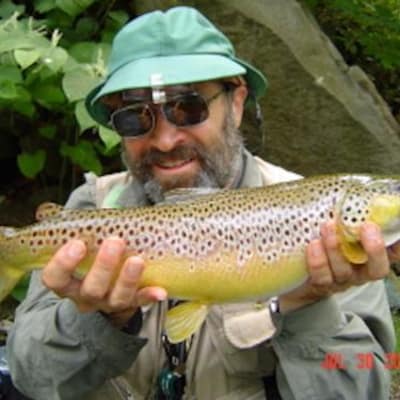 Fishing & Hunting
The Elkhorn Inn is in GREAT fishing & hunting country: McDowell County, WV! We've got EXCELLENT fishing and flyfishing for brown and rainbow right at the Inn on Elkhorn Creek, which has been called "THE best wild trout stream in the USA" for its abundance of very large (24"-32") trout!
The Elkhorn Inn is Number 2 on WiseBread's nation-wide list of "8 Affordable Destimations For People Who Love To Fish"!
Our Orvis Guide fly-fishing guest is quoted in this Charleston Gazette-Mail article, discussing the wild trout he caught in Elkhorn Creek...
"Top Spots for West Virginia Trout Fishing in Game and Fish Magazine.
"More on West Virginia Tout" in Game and Fish Magazine.
Record-breaking trout have been caught in our county, and our many of our fishing guests, including Trout Unlimited members, often catch and release between 30 and 150 fish a day!
In addition, McDowell County offers bow-hunting for deer, shotgun hunting for turkey and bear, trout fishing at several stocked trout streams, and fishing on Anawalt and Berwind Lakes.
All you need to fish Elkhorn Creek is a regular West Virginia fishing license, which can be purchased online at WV DNR or at any Walmart in the state of West Virginia. As Elkhorn Creek is NOT stocked, we strongly promote "catch-and-release" fishing, and highly recommend chest-waders if you will fishing in the creek.
More on West Virignia Trout Fishing by Bruce Ingram
Top Spots for West Virginia Spring Fishing by Bruce Ingram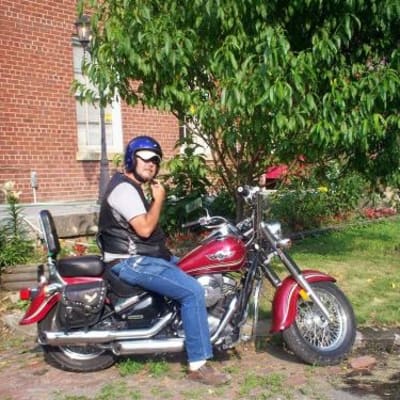 Bikers Welcome!
Featured on Speed Channel's "2-Wheel Tuesday" program, and in Wing World and Roadrunner magazines, The Elkhorn Inn has been welcoming bikers since we opened in 2003! McDowell County is the start of The "Head of the Dragon" motorcycle ride (see deets on our "Special Events Coming Up!" page) , and the Elkhorn Inn provides plenty of off-road parking space for bikes and vehicle trailers!
Ride the Head of the Dragon!
The "Head of the Dragon" ride starts in Welch, West Virginia, just 8 miles from the Elkhorn Inn! This year the ride is on Sat. Sept. 15, 2018. Stay at the Elkhorn Inn and then ride one of THE great motorcyucle rides, that will take you through a number of cool and interesting towns in southern West Virginia on our fabulous, winding, mountain roads!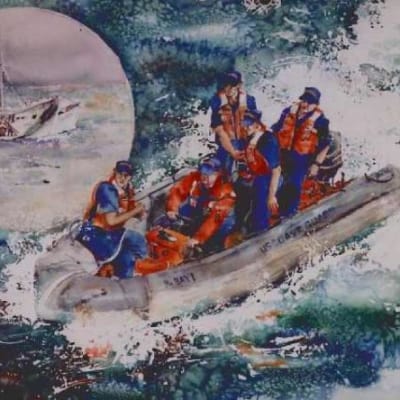 Coast Guard Art
Elisse Jo Goldstein-Clark is an Official Coast Guard Artist with 35 documentary watercolor paintings in the national art collection of the USCG. A former military illustrator in the IDF, as a member of CoGAP, the Coast Guard Artists Program, she has illustrated the USCG in action in the air, on land and at sea, from Alaska to Maine, and from the waterways of New York to Puerto Rico. To commission Ms. Goldstein-Clark, write her at elisse@elkhorninnwv.com.
All artwork on this page copyright Elisse Jo Goldstein 2015.Nothing on this page or anywhere on this website may be reproduced without permission in writing from Elisse Jo Goldstein-Clark. E-mail or call 1-800-708-2040.

Winner of the George Gray Medal: USCGC Penobscot Bay - Fisheries Law Enforcement off New York. This painting was displayed in the offices of USCG Commandant Adm. Kramek, and is now on display in the office of West Virginia's Senator, Robert Byrd, at the U.S. Senate.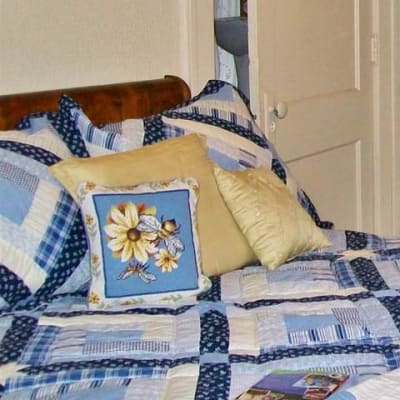 Kosher Escapes
This site was created as a service, by the Elkhorn Inn & Theatre as a way to put people who keep Kosher and love going to reorts and spas in touch with what's out there! There's a lot out there, in the USA as well as overseas (China! Korea!, Austria! Croatia! Mexico! Ireland! Thailand! Greece!), and we hope you enjoy it!
Please note that we do not know the level of Kashrut at these spas, nor who provides the Hechsher. Many require prior notice for Kosher dining. Please contact each resort individually before you book to make sure it meets your needs.
And when you're looking for a great getaway, we hope to welcome you to the Elkhorn Inn! We do not have a Kosher kitchen at the Inn, but we can provide our guests with a Kosher Continental Breakfast on request, using packaged Kosher foods and disposable plates and cutlery.
Please feel free to contact Elisse Jo Goldstein-Clark at the Inn, Tel: 1-800-708-2040 or 304-862-2031, or email elisse@elkhorninnwv.com with new Kosher spas, bed-and-breakfasts, or other "escapes" to add to this page, and any comments, ideas, assistance, or suggestions you may have.
NOTE: Some of these spas can also be found on SpaFinder.com. and may accept SpaFinder Gift Certificates. SpaFinder also has Specials for some spas that are available on their website www.SpaFinder.com We are a member of SpaFinder.com, and we'd like them to get credit for listing Kosher spas, as well as lots of business! So please visit SpaFinder.com's great website and buy your SpaFinder Gift Certificates there! Also: check out Totally Jewish Travel which has a great deal to offer, as well!
Kol Tuv, vu Spa Sa'ameach!
USA
Arizona
Devon Hiking Spa Tucson, AZ +1(866)688-5835
www.devonhikingspa.com
Accepts SpaFinder Gift Certificates.
Willow Stream the Spa at Fairmont Scottsdale Princess. 30 min from Phoenix, AZ.
+1(866) 337-0344 www.fairmont.com/scottsdale
Accepts SpaFinder Gift Certificates.
Tubac Golf Resort & Spa 1 Otero Road, PO Box 1297, Tubac, AZ, 85646
+1(866)599-4718 www.tubacgolfresort.com
Accepts SpaFinder Gift Certificates.
California
Casa Palmero and The Spa at Pebble Beach 1.5 hrs from San Jose, CA.
+1(866)477-8067 www.pebblebeach.com
Cal-a-Vie 1 hr from San Diego, CA. On 200 acres in a secluded valley 40 miles north of San Diego.
+1(866) 259-1647 www.cal-a-vie.com
Accepts SpaFinder Gift Certificates.
Westin St. Francis 335 Powell Street, San Francisco, CA, 94102
1(866)721-8050 www.westinstfrancis.com
Accepts SpaFinder Gift Certificates.
Claremont Resort & Spa 41 Tunnel Road, Berkeley, CA, 94705
+1 (866) 529-5132
www.claremontresort.com
Spa Luce at the Renaissance Hollywood Hotel 1755 North Highland Avenue, Hollywood, CA, 90028
+1(866) 519-5753 www.renaissancehollywood.com
In the heart of Hollywood, near Grauman's Chinese Theatre and the Hollywood Walk of Fame.
Accepts SpaFinder Gift Certificates.
The Huntington Hotel and Nob Hill Spa 1075 California Street, San Francisco, CA, 94108
+1(866) 267-7786 www.huntingtonhotel.com
Accepts SpaFinder Gift Certificates.
Napa Valley Marriott Hotel & Spa 3425 Solano Avenue, Napa, CA, 94558
+1(866)220-1581 NapaValleyMarriott.com
The St. Regis San Francisco San Francisco , CA. Located in the city's vibrant Yerba Buena arts district, near
the San Francisco Museum of Modern Art.
+1(866)639-2084 http://www.starwoodhotels.com/stregis/property/photos/index.html?propertyID=1511
Colorado
Sonnenalp Resort of Vail, CO Vail, CO
+1(866)457-0043 www.sonnenalp.com
Accepts SpaFinder Gift Certificates.
The St. Regis Aspen Resort, Aspen , CO
+1(866)633-7750
http://www.starwoodhotels.com/stregis/property/overview/index.html?
propertyID=244&fromSearch=11XX&linkbrand=&links=all
RockResorts Spa at The Arrabelle 675 Lionshead Place, Vail, CO, 81657
+1(866)458-4070 http://arrabelle.rockresorts.com/index.asp
Accepts SpaFinder Gift Certificates.
RockResorts Spa™ at Keystone Lodge 21101 US Highway 6, Keystone, CO, 80435
+1(866)451-5782 http://keystonelodge.rockresorts.com/index.asp
Accepts SpaFinder Gift Certificates.
Connecticut
Mayflower Inn & Spa, The118 Woodbury Road, Route 47, Washington, CT, 06793. Less than one hour from
Hartford, CT.
+1(866) 467-3313 www.mayflowerinn.com
Accepts SpaFinder Gift Certificates.
Spa at Grand Lake 1667 Exter Road, Route 207, Lebanon, CT, 06249
+1(866) 251-0910 www.thespaatgrandlake.com
Accepts SpaFinder Gift Certificates.
Florida
The Spa at the Shore Club 1901 Collins Avenue, Miami Beach, FL, 33139
+1(866) 691-1883 www.shoreclub.com
Centrally located in Miami Beach. Accepts SpaFinder Gift Certificates.
Acqualina & ESPA Spa 17875 Collins Avenue, Miami Beach, FL, 33160
+1(866)425-5151 www.acqualinaresort.com
Accepts SpaFinder Gift Certificates.
The Breakers Palm Beach Palm Beach , FL
+1(866) 212-5471 www.thebreakers.com
Sawgrass Golf Resort & Spa, A Marriott Resort 1000 PGA TOUR Blvd., Ponte Vedra Beach, FL, 32082
+1(866)659-1644 www.sawgrassmarriott.com
Accepts SpaFinder Gift Certificates.
Georgia
The Westin Savannah Harbor Golf Resort & Spa, Savannah , GA
+1(866) 713-8006
http://www.starwoodhotels.com/westin/property/overview/index.html?
propertyID=1169&fromSearch=11XX&linkbrand=&links=all
A 90-second ferry ride away from Savannah's historical district.
Hawaiii
Hyatt Regency Maui Resort & Spa 200 Nohea Kai Drive, Maui, HI, 96761. On Maui's Kaanapali Beach.
+1(866) 491-2515 maui.hyatt.com
Anara Spa at the Grand Hyatt Kauai 1571 Poipu Road, Koloa, HI, 96756
+1(866) 502-0798 www.grandhyattkauai.com
Spa Suites at the Kahala Hotel & Resort, Honolulu, HI
+1(866) 419-4627 www.kahalaresort.com
Massachusetts
Minnesota
Missouri
Nevada
New Mexico
New York
North Carolina
Pennsylvania
South Carolina
Utah
ISRAEL
FRANCE
CROATIA
AUSTRIA
BERMUDA
BAHAMAS
SOUTH AFRICA
SWITZERLAND
MEXICO
GERMANY
IRELAND
GREECE
JORDAN
KOREA
THAILAND
MALTA
BRAZIL
HONG KONG
CHINA
MAURITIUS
JAMAICA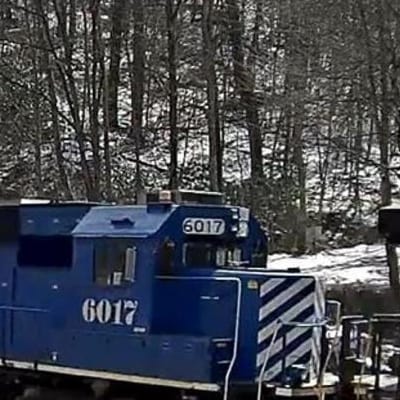 RailStream.biz Cam
The Elkhorn Inn now has a RailStream.biz railcam on our balcony, broadcasting LIVE 24/7! Join RailStream now, and when you can't be at the Inn you can still watch- and listen to- the NS Pocahontas trains go by the inn! AND the Inn has an ATCS scanner and monitor at the Inn for our railfan guests!